MArch Year 01 - Panarchial Cycles
MArch Year 01 Final Project - Panarchial Cycles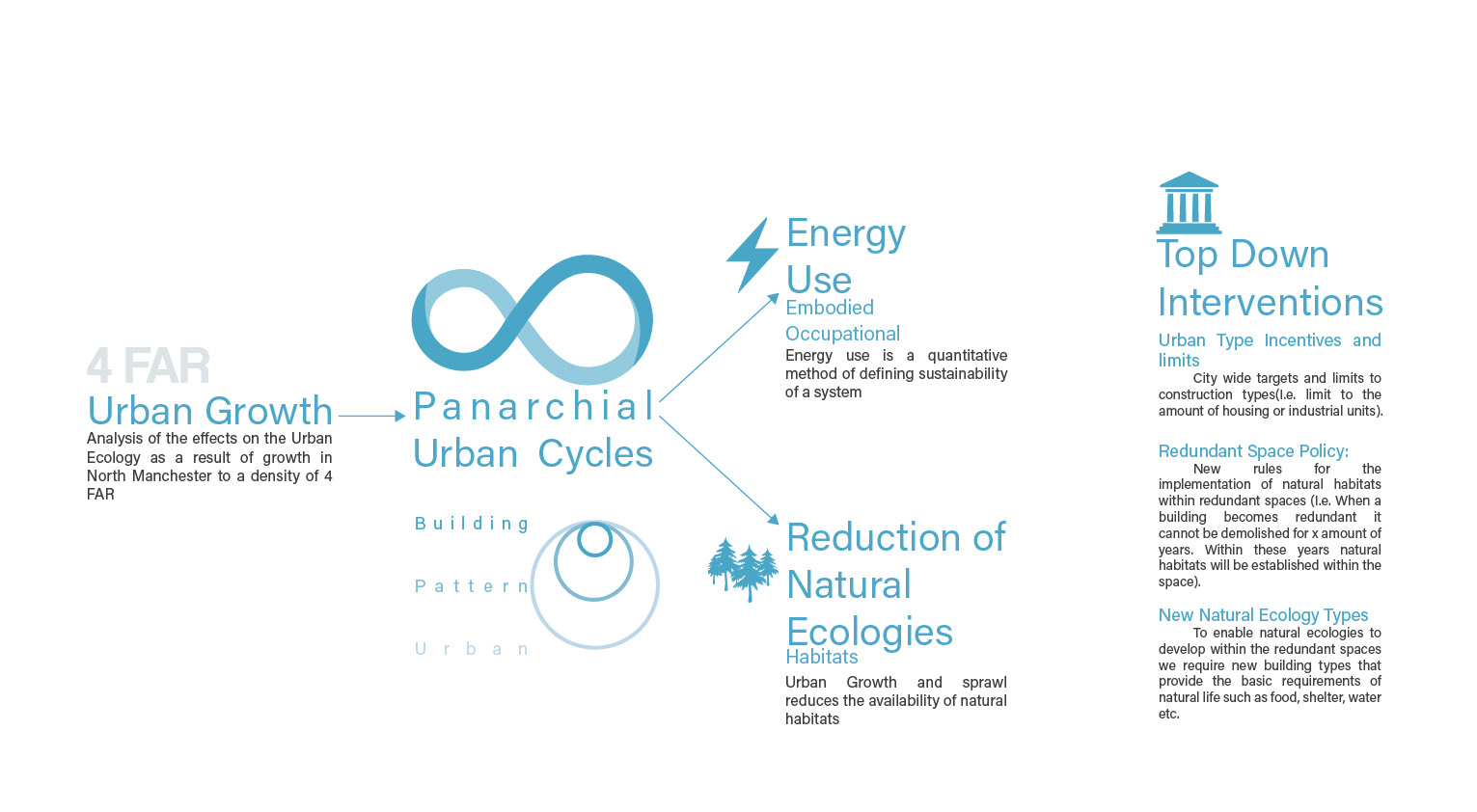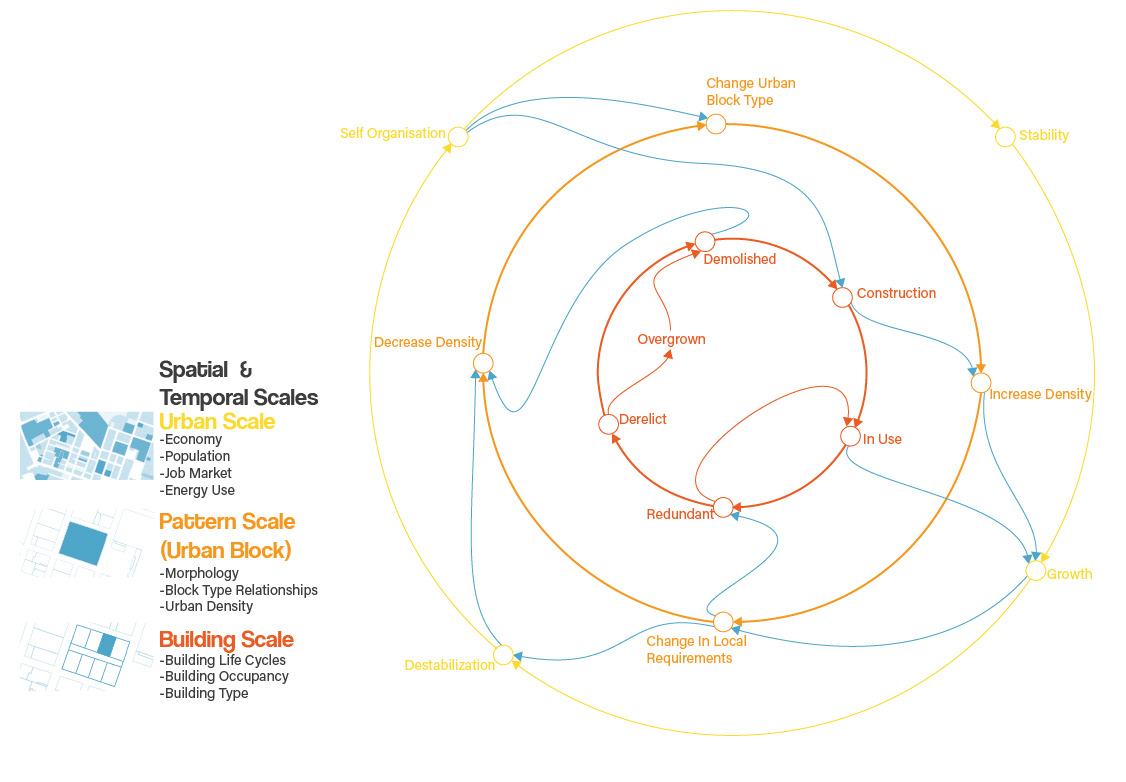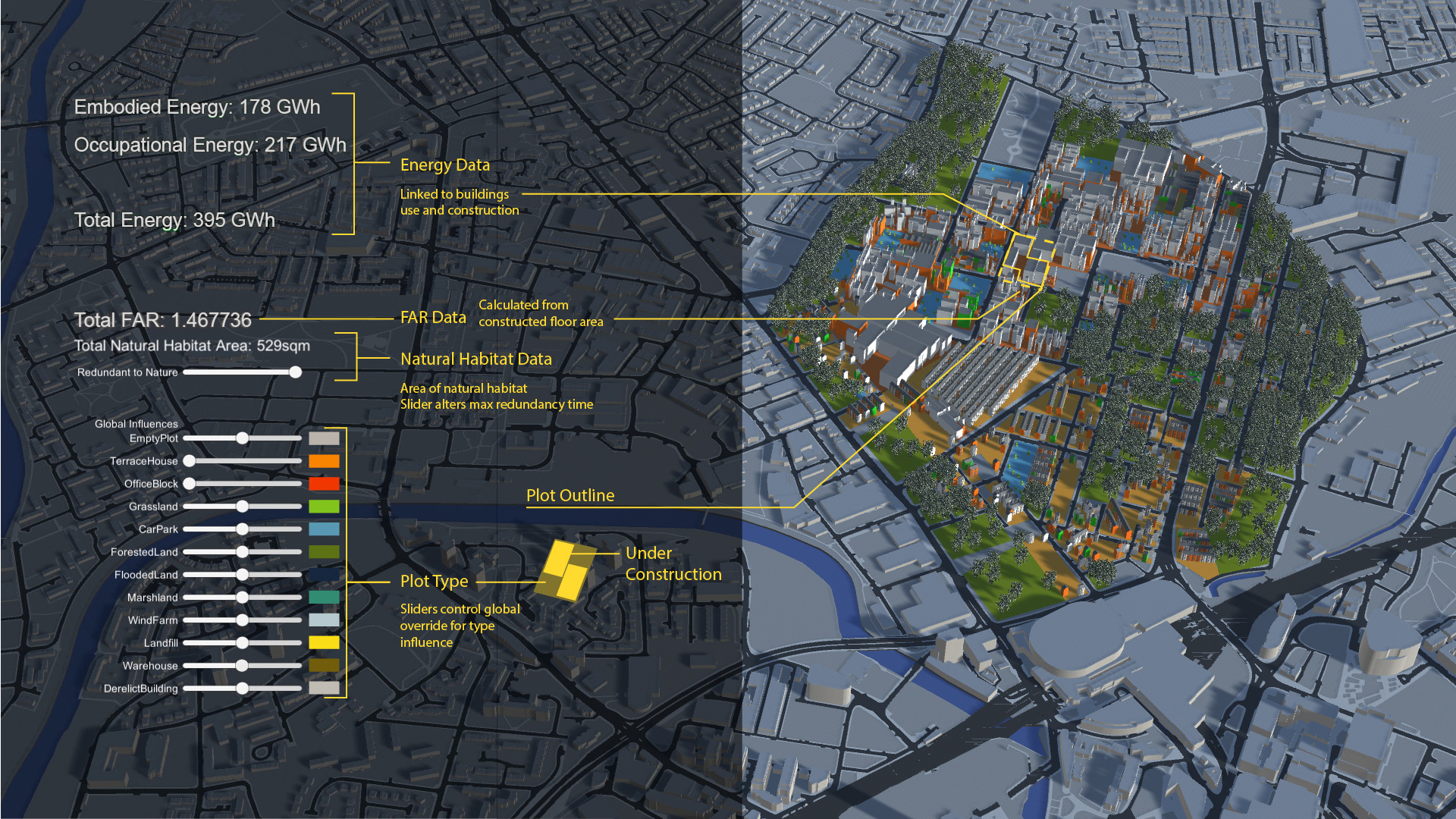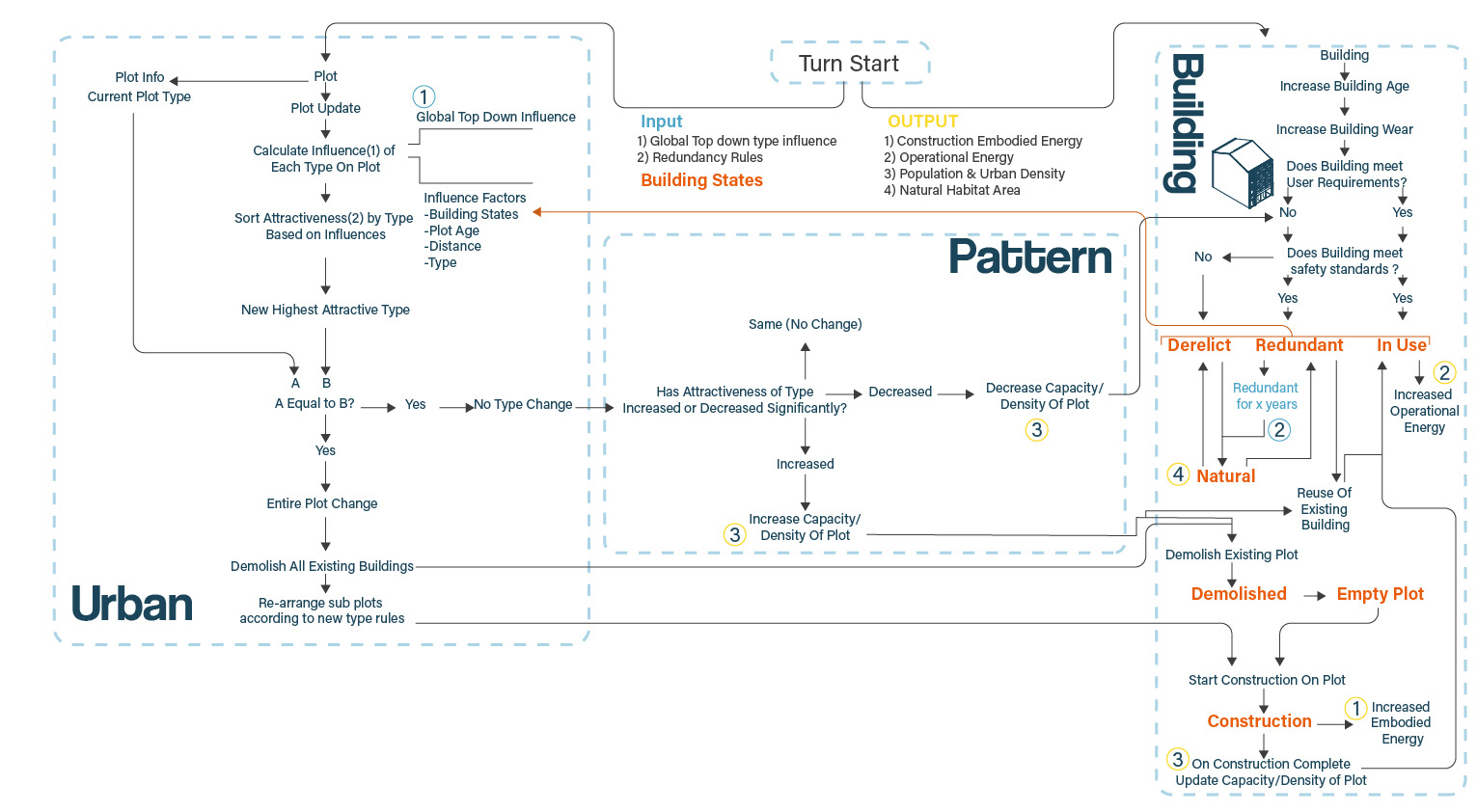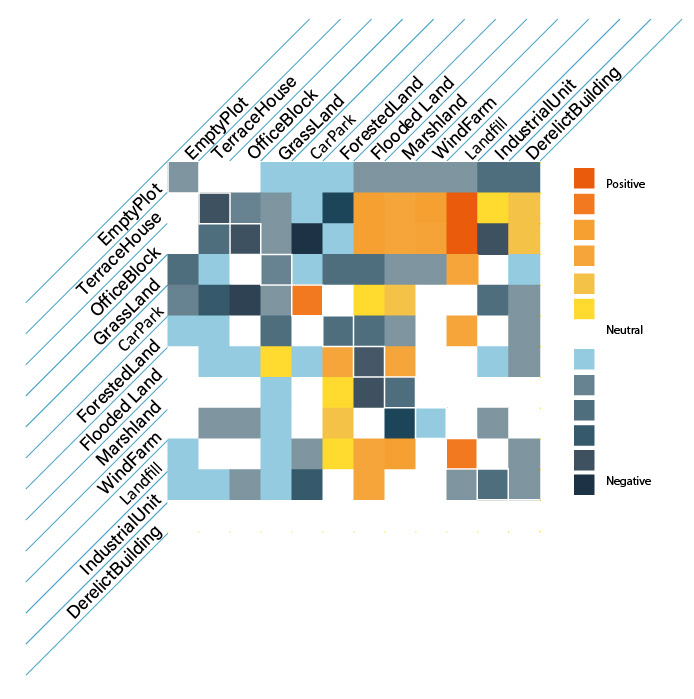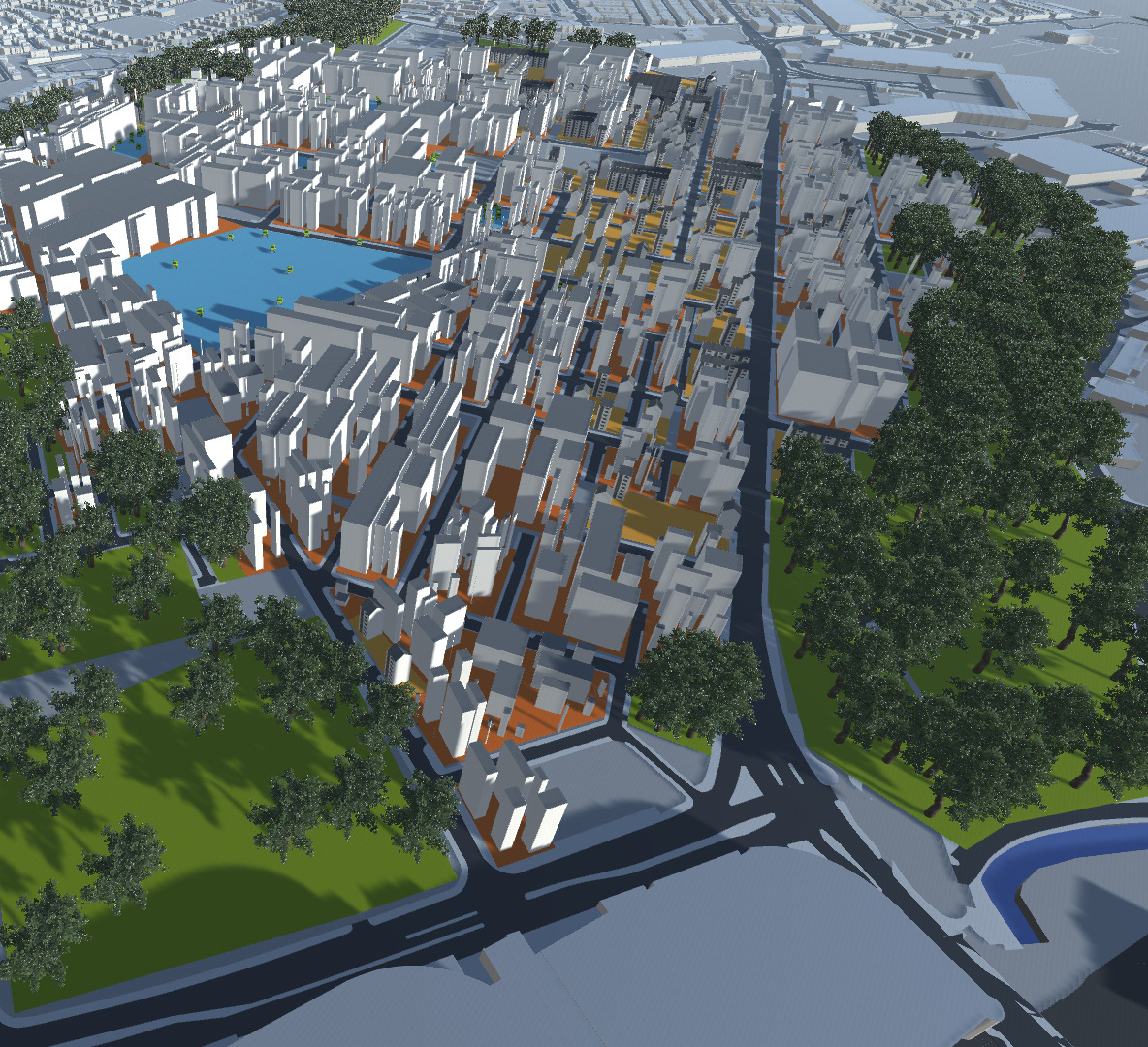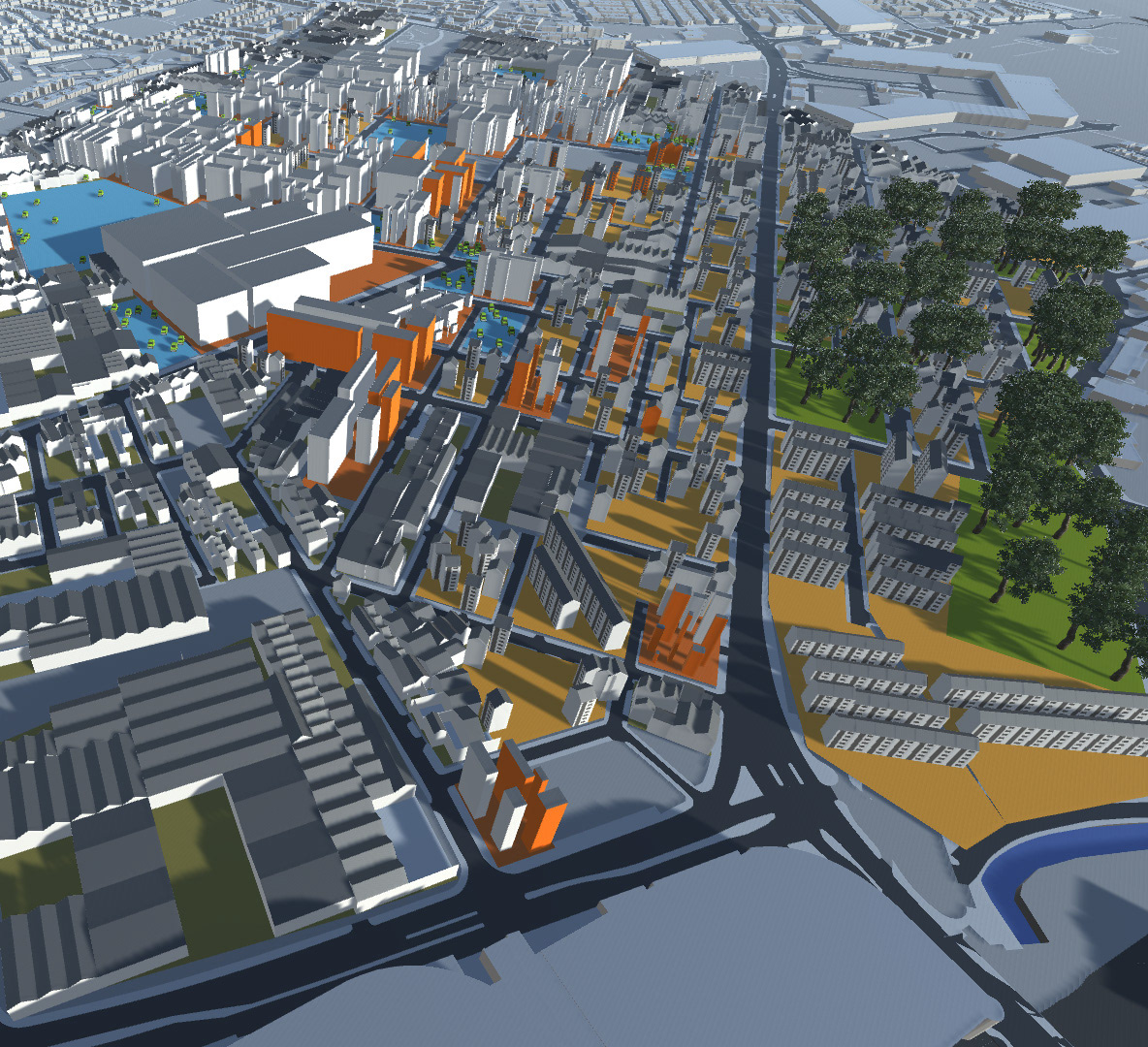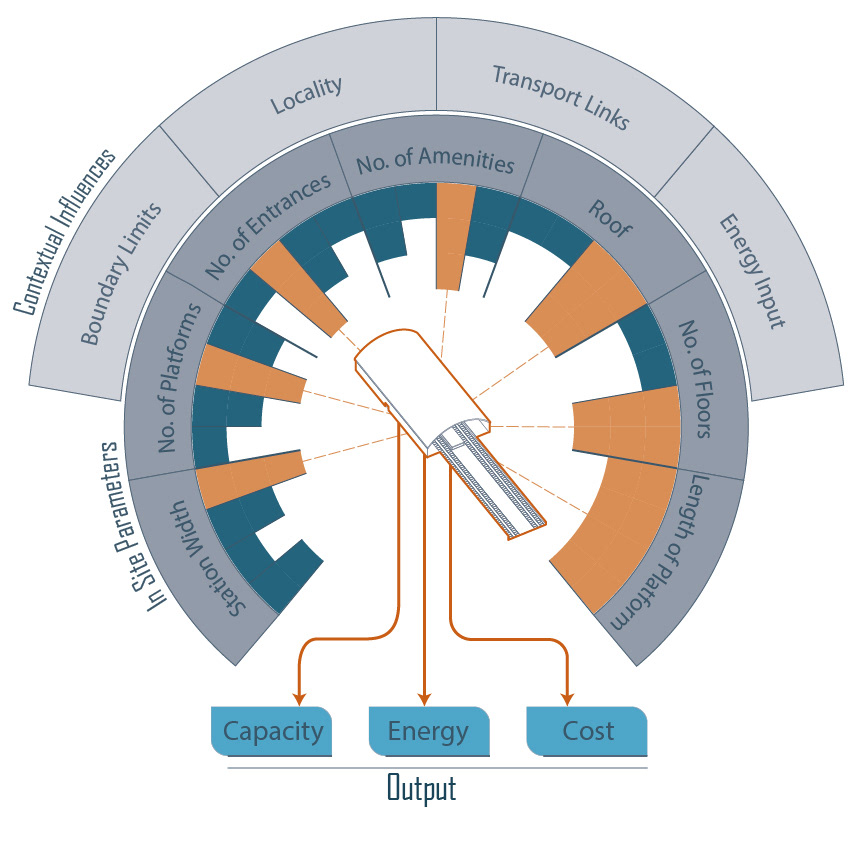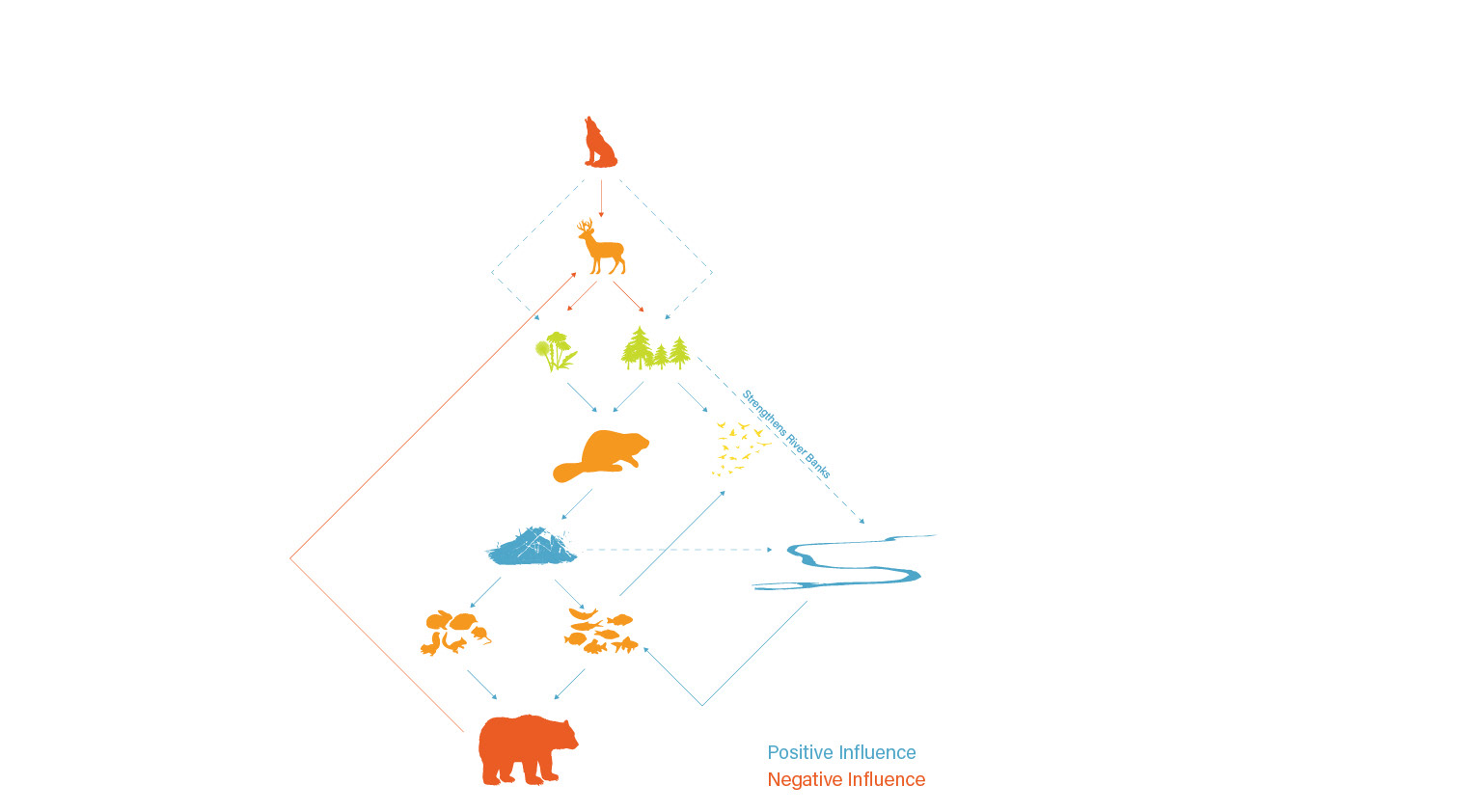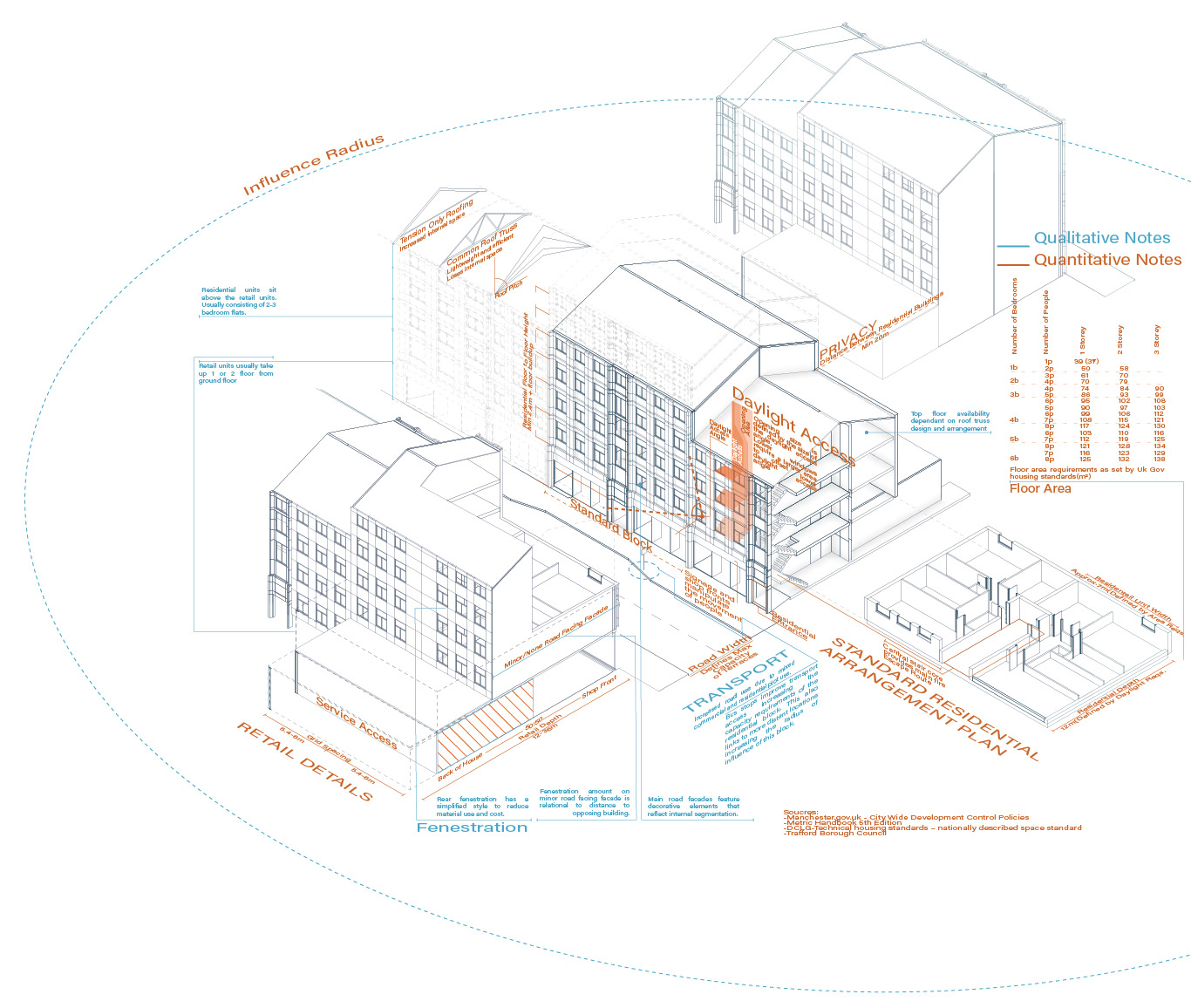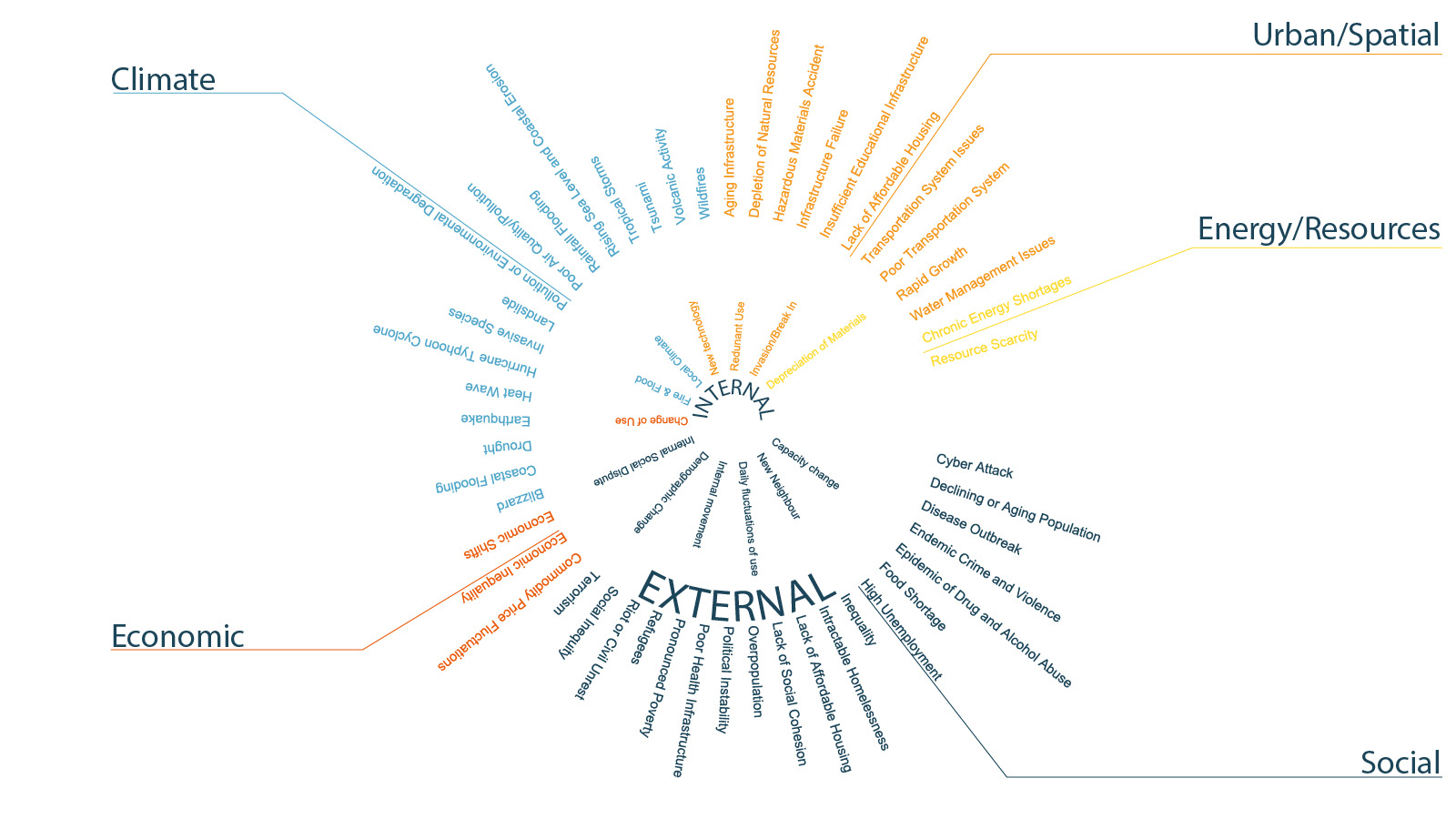 The urban ecology undergoes many adaptive
cycles at urban, pattern and building scale. Changes at
each of these levels effects the other scales at different
temporal rates.
Through the intervention in these adaptive cycles we
can allow the introduction of natural ecologies at the
redundant and derelict stages of the building life cycle.
This project creates a set of adaptive typology
models that respond to their surrounding context by
changing orientation, height, fenestration percentages
etc, to reflect the morphological growth of a real city.
The second section of this project takes the
adaptive city model and implements top down urban
policies to integrate natural ecologies within abandoned
buildings. It also implements a new natural ecology
type that allows the co-habitation of human and natural
ecologies within the city. The combination of these two
systems creates closed resource loops and results in a
permaculture approach to urban design.
This strategy involved the modelling of
an urban ecology that implements the proposed new
policies and measures the resulting change in natural
ecology and urban energy use.